I started watching the Outlander TV series after the first season had aired, and I fell in love with the story immediately. I'm a hopeless romantic, but I stopped reading romance novels a long time ago. I started feeling like the stories lacked substance. But watching the TV series, I was totally in awe of Claire Beauchamp – the heroine who doesn't wait around for a man to come save her.
I tried getting a hold of the books, but I could only find the latest in the series in the bookstores in my city. So I waited and waited to see who I could impose on to bring them for me from the other side of the pond. Luckily, I was gifted all the EIGHT published books on my birthday this year. (Best birthday present EVER, eh?)
The year is 1945. Claire Randall, a former combat nurse, is just back from the war and reunited with her husband on a second honeymoon when she walks through a standing stone in one of the ancient circles that dot the British Isles. Suddenly she is a Sassenach—an "outlander"—in a Scotland torn by war and raiding border clans in the year of Our Lord…1743.

Goodreads
Reading the book after watching the TV series, I was already aware of many of the major plot points. But, for me, reading a book is always more enlightening than watching the adapted screenplay. You can't really grasp the nuances of character on screen as you can in words.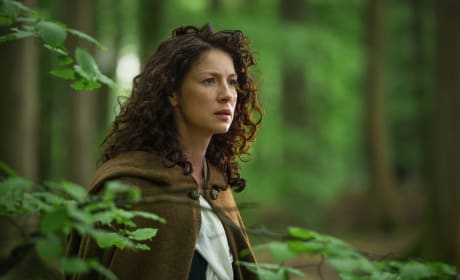 Claire Randall née Beauchamp is an amazing heroine. She is a force to be reckoned with and I feel she takes pride in shocking people around her – especially in when she's thrown into 18th century Scotland.
James Alexander Malcolm Mackenzie Fraser is breathtaking – and everything a romance novel hero would be. And there are moments when his perfection breaks my heart. And I don't think anyone could've played a better Jamie than Sam Heughan.
Despite my aversion to romance novels, this one was a delightful read for me because of one key factor – the heroine was not helpless (at least not a complete damsel). I was already in love with the series, as I've mentioned before. And reading the book I got to experience the story even more vividly. Diana Gabaldon paints such a beautiful picture of 18th century Scotland, despite all the political unease of that time. The story progression, the historical details, the characters – everything seems to blend in perfectly and results in a an excellent book.
This book is a great pick for readers like me who like their a book that squishes together a bunch of genres. Outlander serves up historical fiction + fantasy + romance in a wonderful package, and this book is highly recommended.