Not all sequels are created equal, some are just as good as the original. Dragonfly in Amber is a fitting follow-up to Outlander, pushing the story forward and expanding to cover more territory outside of Scotland.
For twenty years Claire Randall has kept her secrets. But now she is returning with her grown daughter to Scotland's majestic mist-shrouded hills. Here Claire plans to reveal a truth as stunning as the events that gave it birth: about the mystery of an ancient circle of standing stones …about a love that transcends the boundaries of time …and about James Fraser, a Scottish warrior whose gallantry once drew a young Claire from the security of her century to the dangers of his ….

Goodreads
The novel follows two stories in parallel – Claire's return to her own time (broke my heart when I started out) and the decisions and situations that led her there (tons of conspiring and espionage). It is a beautifully written sequel that focuses on the most popular time travelling trope – can the future be re-written?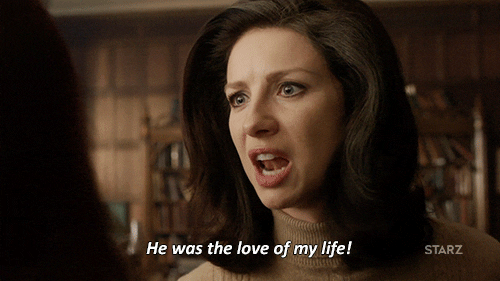 Claire returns to her own time in the 20th century to a distraught Frank Randall who is further disturbed when he learns that his wife who'd been missing for the past couple of years is pregnant.
The story jumps back to the 18th century where Jamie and Claire are in France, on their way to find Bonnie Prince Charlie to veer him off the path that led to the end of the Highlander way of life.
Following Jamie and Claire through France is a treat. I especially love this book because this is where we're introduced to Fergus – the street smart urchin who is later adopted by J & C. On the other hand, in the 20th century, Claire is raising Jamie's daughter with Frank – the perfect surrogate father, which is surprising to see, and made me respect Frank so much more – which is tough to do when his 18th century ancestor, Black Jack Randall, is such a bastard!
Following both stories in parallel, I knew something must have gone wrong for Claire to have ended up in her own time. They obviously didn't stop the Battle of Culloden but the lead-up to it was a fast-paced and intriguing. I could NOT put the book down.
Haven't read it yet? Check out my review for Outlander.